How are you? These unusually quiet days, with many meetings cancelled and people asked to work from home, give us the perfect opportunity to do some stuff we always postpone in normal, busier times. Some suggestions:

1. Clean up your translation memory. If this is not done regularly, your TM can get cluttered and redundant (but many people are usually too busy to do).


2. Organize your files, delete unneeded and duplicate files. This should be done on a regular basis but, if nothing else, a good spring cleaning can be useful.

3. Work through your administration. memoQ gives you the perfect interface to run an analysis with word count, characters and segments, and calculate the different types of matches, which can be useful for any administrative tasks also after a project is already done.

4. Read up on collaborative tools. We're proud to be on this list! Did you know that memoQ makes it easy to work in teams? Check it out: https://www.memoq.com/products/memoq-cloud


5. Catch up on training, so that you will be able to use your favorite translation tool even more productively when everything gets back to normal. memoQ offers free online training via the memoQ blog or YouTube.
What topics would you like to hear more about?

6. Work on your terminology lists or create a new term base from terms researched in recent projects or to prepare for upcoming work.


7. Check out machine translation (MT) for your language combination. How does it work for your material? Will it help you get more work done? Try machine translating stuff you have worked on in the past and try linking to your favorite MT engine directly in memoQ.

8. Explore additional business opportunities. The memoQ website offers specialized information about game localization, life science localization, and media localization. You might decide to target your efforts in a new market niche and come out of this time with a new business opportunity.

9. Offer to show a colleague you would like to work with how memoQ works. Good news: there is a 30-day trial period, so they will have plenty of time to learn how to use it for their work.

10. Register for the upcoming free memoQ webinar Hello, memoQ 9.3! by Veronika Pándi and Zsolt Varga on Wednesday, 25 March. Keep up to date with the newest developments and learn how they might be useful for you.


These are our suggestions for your working days. But don't forget—just as important during these days at home, there should be time for relaxation and fun, as well.

Here are four bonus suggestions for your downtime during the days ahead:
Play a game! I am getting out Yahtzee right now.
Try to catch a glimpse of the sun and enjoy your coffee or tea.
Listen to music. Maybe you do already, but you will probably have more time now than before. I love Obama's playlist on Spotify.
Practice your substitutes for handshakes with elbow bumps or "foot shakes" like one of these.
We hope that you find our suggestions helpful. Let us know if there is anything you would like to know more about. Stay safe!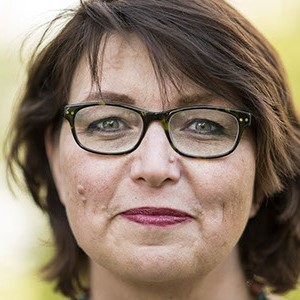 Angela Starkmann
Linguist, editor, PM and communication specialist with broad experience in software and documentation localization, translation of marketing material.