To answer various user needs and to celebrate our newly opened North American HQ in Toronto, we are delighted to announce that memoQ 9.1 features an integration with Antidote.
Antidote is a market leader writing assistance software, one of the most comprehensive and useful language resources, available in several versions. Originally developed for the French language, Antidote also offers its services for the English language since 2015.
At memoQ, our users' needs have always been our top priority. As part of our efforts to maintain and improve this focus as our user base grows, we have recently created new roles, processes, and channels that allow us to work more closely together with our users in the product development process.
The feedback and insights we received from our users have made it clear that Antidote's corrector function would be a helpful addition to memoQ for many of our current and soon-to-be clients.
What does this integration solve?
You no longer need to export your documents from memoQ, import them to Word to run Antidote and then reimport to memoQ. In memoQ 9.1, Antidote's corrector is available at a press of a button.
"In memoQ, we can use Antidote not only with individual documents but also with 'Views', while this is not possible in SDL. We are very happy with this integration." - Stéphan Gervais, Adéquat.
When launching from memoQ, Antidote appears as a separate software in a new window. The two software communicates with each other in real time, therefore, any correction conducted in Antidote, appears immediately in memoQ. Additionally, you can easily run Antidote in memoQ on different translations simultaneously.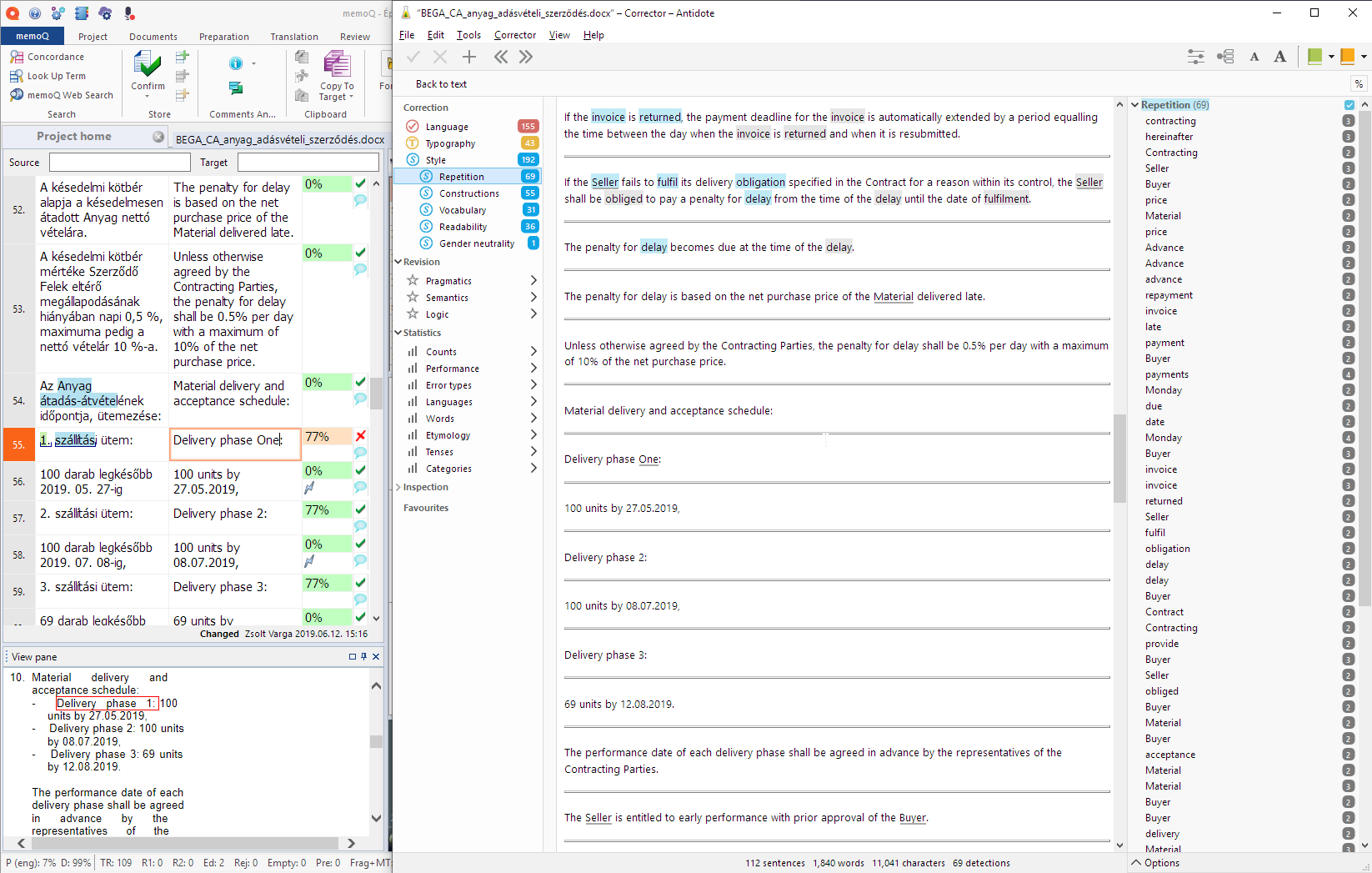 "Antidote is more accurate than any other integrated dictionary. When you launch Antidote in memoQ, a dedicated window pops up. During review, all implemented changes in Antidote can instantly be seen in memoQ, whereas in SDL, it can take several minutes," - Xavier Pointe, Ubiqus.
We sincerely hope that this integration will save you time and improve the overall quality of your translations. In case of any questions regarding this integration, we are happy to help.
Important note: The integration is based on Antidote's COM API v2.0, which is supported since Antidote 9.5, therefore, to enjoy the benefits of this integration, Antidote 9.5 or above is required.
MAC users: If you have Antidote installed on your MAC, and you are using memoQ on Windows via Parallels, you can still take advantage of this integration as Antidote allows three personal license installations, which means you can install Antidote under Windows as well.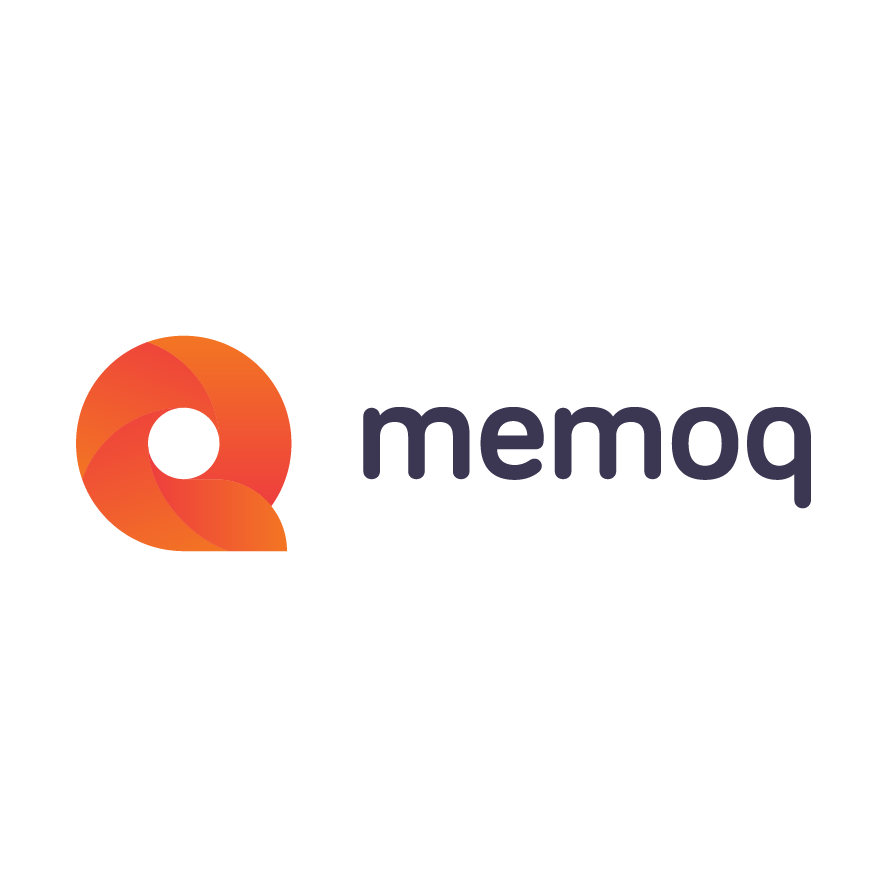 memoQ
memoQ is among the world's leading translation management systems. The favorite productivity tool for translation professionals around the globe.