One of the problems translators face is when they have previously translated a file but do not have the translation memory. This blog post shows how LiveDocs allows to leverage previously translated files material and files in memoQ.
→ Download files to test this feature
Today is St Jerome's day. St Jerome was one of the first translators of the bible and because of this today is also is international translators' day. There are many features in memoQ which translators love and I would like to write about one of these – LiveDocs.
LiveDocs is a set of features within memoQ which offers a corpus memory, automated alignment and the use of monolingual and bilingual reference material. LiveDocs was introduced to memoQ a number of years ago. However, it is still one of the most important features. This blog post will show you how you can automatically align documents using LiveDocs.
I have created a set of files which you can use to try this feature out for yourself. The zip file contains two folders one with the file for translation and the second folder contain files for aligning.
Start by creating a project within memoQ. The project should English to either Spanish, German or French as the alignment files are for these languages. You then add the file for translation to this project.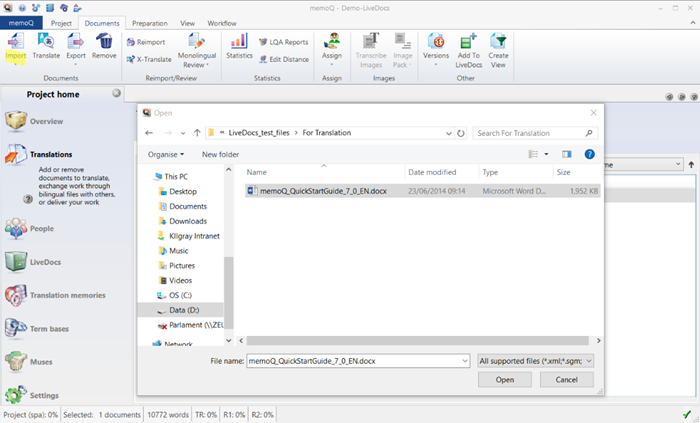 Next you go to the LiveDocs Tab and create a LiveDocs corpus.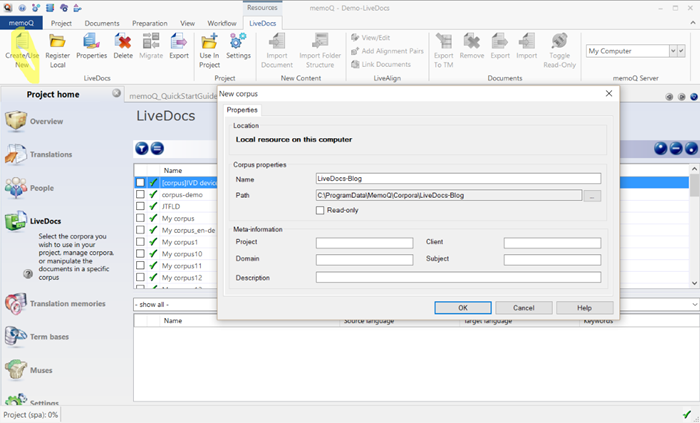 In the for alignment folder of the attached zip folder you have an earlier version of the file to be translated. The language of the file can be identified by the end of its file name. You should select add alignment pair from the Live Docs menu.

Then select the English file as the source file and depending on the language you have chosen as the target language select the target file. You may find these are not automatically recognised as two different language versions of the same file so you need to select both files and click on link documents.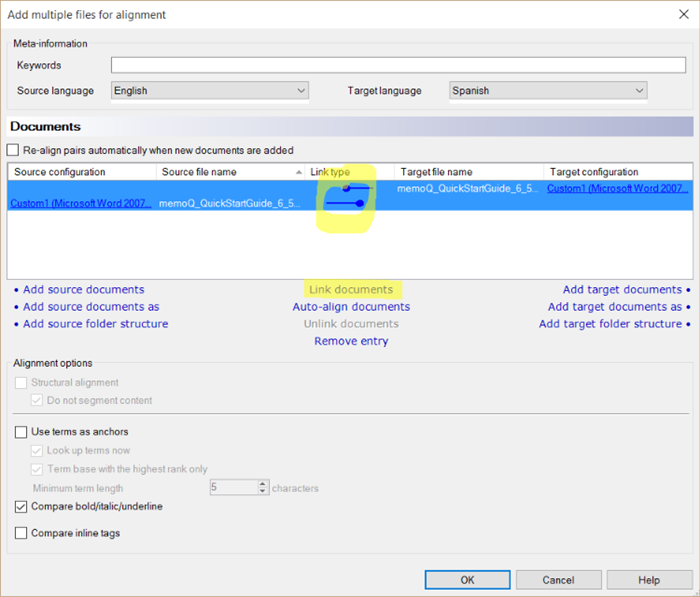 Your document is now ready for translation. You will see there are matches of 85% in the translation results pane. This means that memoQ has automatically aligned the files but it has not been checked by a person. You can now go through your document and translate it very quickly.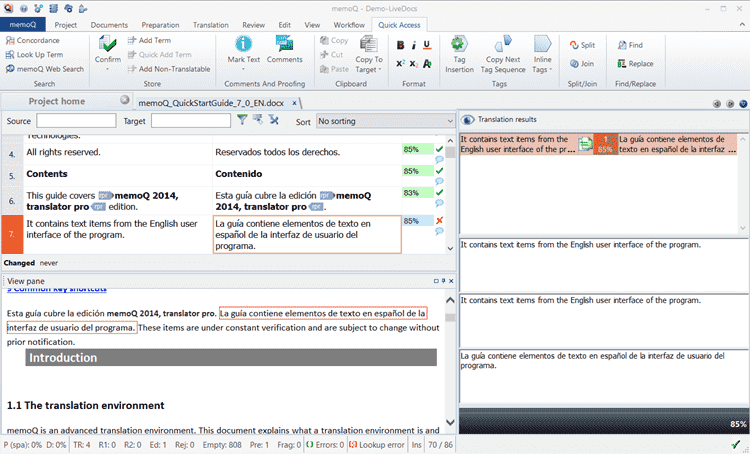 Happy International Translators' Day!