You are a freelance translator and you take your work seriously. You know the language industry is constantly evolving—and that you need to keep up to date. Read this summary to learn about new features memoQ has added since version 8.5 to support you in all your translation and editing tasks.
We are always working on new software developments for you. As your technology partner, it is our goal to provide you with the tools that give you a clear advantage in today's challenging translation landscape—and tell you how to use them, so you can do your best work. Explore the features and functionalities you like, and use our training and information resources to get the most out of all that your favorite CAT tool has to offer.
The core of memoQ is always the CAT-tool system itself: A translation memory and an editor for you to work in. We don't stop there, though, because there's more to your work than straight translation. And in recent releases, we have added some cool and useful stuff:
Speech recognition—Hey memoQ user, have you tried this yet?
Have you tried Hey memoQ? Our speech recognition technology was released in version 8.7. It works directly in memoQ, which is super helpful if you like to dictate your work. (I know of colleagues who have worked with an external speech recognition software, but of course it's much better when integrated.) Good to know: Hey memoQ supports over 30 languages. Are your working languages among them?
Antidote language proofing—integrated
Automated Quality Assurance (QA) is a big thing. And, in many respects, so much better than checking your work yourself. In addition to the QA features you already know, memoQ now offers an integration with Antidote, released in version 9.1. Antidote is a popular language proofing tool for English and French. As our French colleagues will probably say: "C'est génial !" Good to know: Antidote is not directly built into memoQ. It's a separate product that requires a separate purchase.
More batch operations—let the system work for you
Sometimes, you have a huge workload. When you get four small projects every day from each of your three most important clients, each with separate TMs and TBs, things can quickly get out of hand. And if you also use LiveDocs corpora (which you really should), the more diverse your field of expertise and your customer base, the more corpora you will have.
To support productivity for translators and project managers alike, memoQ constantly works on new and improved batch operations (the latest were rolled out in versions 9.3 and 9.4). Batch processing drastically improves your efficiency when dealing with multiple resources. Now you can import, export, add, remove, or delete multiple translation memories, term bases, and LiveDocs corpora in both local and online projects. Good to know: This is also really useful when you need to move your memoQ data from one computer to another.
Want to get started with the latest memoQ features?

SDL import feature—not just for Project Managers
Are you aware of memoQ's compatibility with other TMS systems? If you prefer working in memoQ, you can do so—even if your customer sends you packages from SDL Studio, WorldServer, STAR Transit, or other tools. Increased support for SDL packages was added in versions 9.3 and 9.4. Your project manager can just forward SDL packages to you. If your customer has a memoQ server, this is, of course, all the better—they can import those packages and use all the productivity and automation features memoQ server offers. Good to know: Your client needs the project manager edition of memoQ and a memoQ server to create online projects from SDL packages. (You might want to mention this to your clients if they don't already use memoQ!)
MT integrations—expanding the range
Machine translation (MT) is everywhere these days. Many freelancers can use it to make their work more profitable. memoQ constantly improves its integrations with many MT engines. Your choice of MT will depend on the language pairs and subject matter domains you work in and other preferences.
Here is a partial list of MT engines in memoQ that may be useful to you:
Combine memoQ with your preferred MT engine. memoQ's smooth, seamless integrations can truly maximize your productivity and quality of work—check out the options and pick those that work best for you.
memoQ is your go-to translation tool for any kind of project you might encounter. You've known it for many years as a well-developed TMS system, but it also offers amazing features for speech recognition, batch processing, PDF preview and, of course, MT integration. With the memoQ Service and Maintenance Agreement (SMA), you can always enjoy the most current versions, new functionalities, and our dedicated support.
memoQ is a translation environment created by translators for translators, and we don't forget where we came from. Translation productivity is key for us, so we pay a lot of attention to features that improve the work of professional translators.
Visit memoQ.com to find many useful resources, including eBooks, webinars, and documentation.
Want to get started with the latest memoQ features?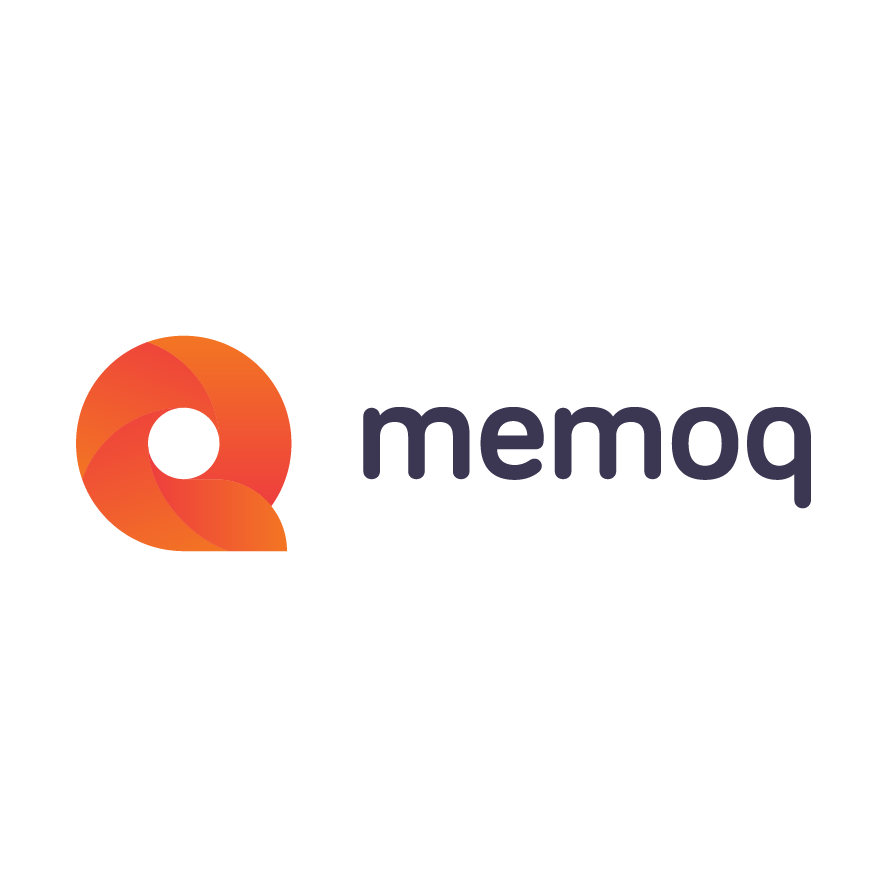 memoQ
memoQ is among the world's leading translation management systems. The favorite computer-assisted translation tool of many translators around the globe.