With memoQWebTrans, freelance translators can still be part of the memoQ ecosystem. As long as they are granted a server license by their client, they will be able to deliver jobs without having to master all the complexity of the memoQ desktop tool.
memoQWebTrans version 9.3 features enhancements designed to help boost productivity and improve flexibility.
Improved inside and out.
Let's take a look at some of the new enhancements in memoQ 9.3 that will help streamline workflows.
As you can see in the screengrab below, the task management interface of memoQWebTrans has been given a fresh new look. First off, we completely revamped the Online Tasks page, starting with a name change. It's now called My Tasks, and it's been designed to give you more control.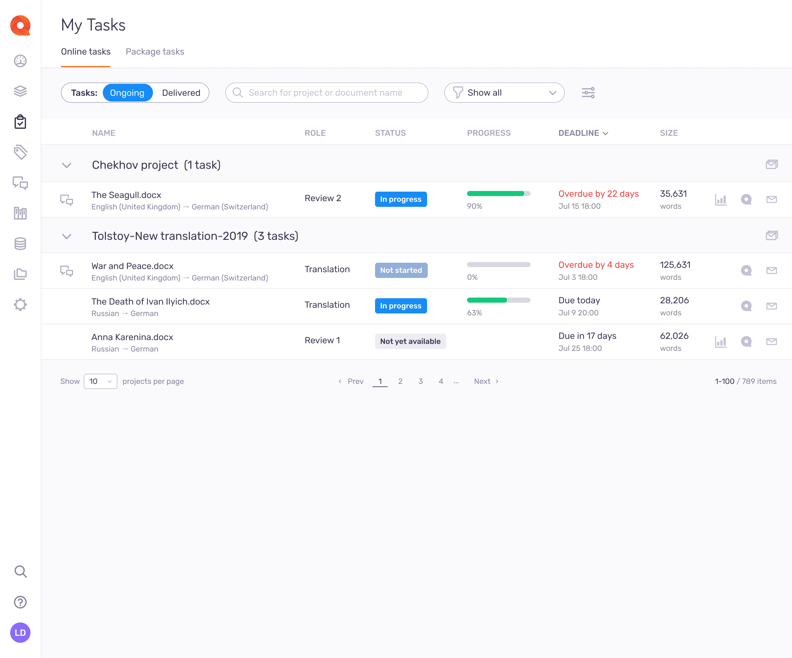 But the changes we made for the latest version of memoQWebTrans go beyond the cosmetic. In addition to the UI overhaul of the task management interface, there are a number of improvements to the UX, such as sorting, filtering and customized view options.
Nothing should get in the way of your workflow.
Look just how simple and uncluttered the user interface is. Everything's right there, at your fingertips. Easy to understand, easier to use.
While it's true that the memoQWebTrans version of memoQ doesn't offer all the features and functionality of the desktop editor, in certain situations it's the best solution.
Imagine you're onboarding a new translator, for example. Here's someone who perhaps has never worked with memoQ before. The last thing you or they need is a steep learning curve. No, you want an interface that is intuitive and can be learned quickly – and that's exactly what memoQ 9.3 memoQWebTrans gives you. It is also the ideal solution on the end-user side of the translation process, too, and is trusted by in-country reviewers like sales or marketing professionals who need to approve translations.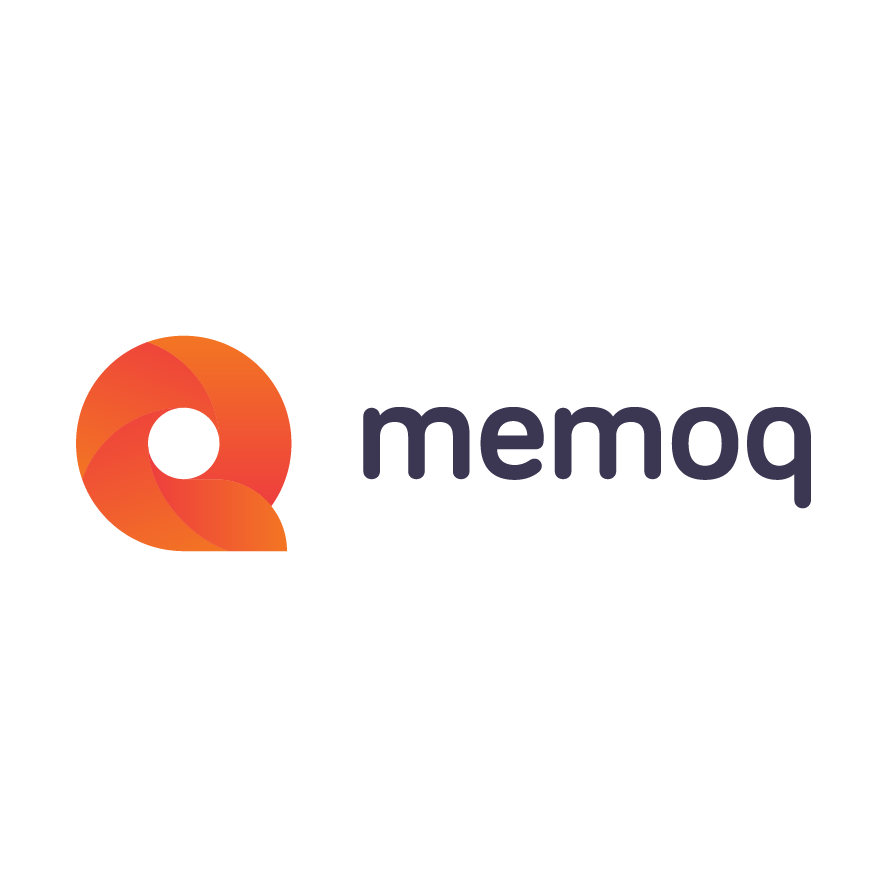 memoQ
memoQ is among the world's leading translation management systems. The favorite computer-assisted translation tool of many translators around the globe.