Continuing our series of interviews with memoQ team members, we introduce Dominika Olszewska,Head of Hub, CEE&Nordics at memoQ.
Hello and thank you for taking the time the answer some of our questions. First, we would like to ask you to introduce yourself. Can you tell us where you are from and where you live right now?
Hello, thank you for this initiative! I think it's super important to our clients and prospects to get to know us on a personal level, too. I'm Dominika Olszewska, Head of CEE & Nordics Hub. I'm Polish, but I've lived in several cities in Europe. For the past seven years, I've been happily committed to the lovely city of Kraków.
How did you get to know memoQ, both the company and the product? Did you use it in the past as a translator, or did you hear about the company in the past?
I first learned about memoQ as a European Master in Translation student at the Jagiellonian University in Kraków. I remember having CAT tools class and that memoQ immediately became my favorite tool. Upon graduation, thanks to the University Partnership Program at memoQ (still Kilgray then), all graduates received free memoQ translator pro licences for a year as a gracious gift of memoQ. This was the beginning of a beautiful friendship 😊
When did you join memoQ?
I joined memoQ in November 2018, coming straight from our strategic partner company XTRF. memoQ had been my dream company for some time already, as I was feeling drawn to the unique vibe of friendliness, open-mindedness, and professionalism surrounding it. I was so determined to work here that I made a life-changing decision of working fully remotely (pre-COVID it wasn't a common thing). It was a hard transition for a people person like me, but it was worth every bit!
Tell us more about your current position: what does a typical day for you look like?
COVID has made my days more regular for sure! Before, due to many business trips, there was no such thing as a typical day. Now, every day I split my attention between my tasks as the leader of my lovely CEE & Nordics Team and the tasks of a strategic salesperson.
Tell us more about your team. How many are on the team, what are your team members' roles, and what do you like most about working with colleagues?
The broader picture is that I'm part of our fantastic Smarketing team (Sales+Marketing). Within Smarketing, we are guided by the concept of holacracy. In practice this means we are divided into hubs—comprehensive, locally focused business units that help us better serve our clients. I have the honor of managing the CEE & Nordics Hub and working with three amazing professionals: Luka Juodelyte (Vilnius), Sales Executive; Moni Jozsa (Budapest), Customer Success Manager; and Maciej Raczka (Warsaw), Solution Engineer. I love how different we all are and how everyone brings something unique to the table!
What did you like about memoQ as a company when you first joined, and what do you enjoy most about your work now?
Before joining memoQ in 2018, I'd been bumping into my (now) colleagues at different conferences and during the course of joint sales, but it was during one of the memoQfests that I felt I really would like to a part of the company. From the outside looking in, I loved how memoQ works like a magnet for inspirational and open-minded people. Now I love the friendly vibe, the customer-centric approach, and, of course, the mighty tool!
Let us look into the orb: In your opinion, what does the future hold for memoQ and the localization industry in general? Do you see any possible future trends?
There have been several "prophets" announcing the end of the CAT tool era, but I don't think we are anywhere near that happening. Tools like memoQ are no longer "just" a CAT tool. memoQ is a powerful and interoperable translation management system that is the heart of an efficient localization process. Without the TMS, there's no heartbeat in the whole translation-related ecosystem.
What do you think are memoQ's strongest points (both as a company and product) that make us stand out in the industry?
It's the flexibility in every aspect—from the tool itself, through customer service, to our offering; and the interoperability of memoQ server, allowing it to become exactly what I mentioned—the heart of a well-working localization ecosystem.
Let us turn to some questions specific to your position. What do you enjoy most about working for the CEE & Nordics region?
Working in the CEE & Nordics region makes me feel at home. It's hard for me to put a finger on it and, while having a local presence is no longer indispensable, it somehow changes the quality of the relationships we have with our clients. And suddenly our partners become more relatable, be it thanks to sharing the same time zone, mentality, or even the climate!
In your view, what makes your team, the CEE & Nordics Hub, stand out in the market?
Our comprehensive approach to clients. It's rare to have more than one person taking care of a client—usually it's just one account manager. Here we have four people joining forces!
How has the current climate affected you and your team's work? How has it affected you personally?
The hard experiences of 2020 have been a wakeup call for humankind. Whether we wanted it or not, we were made to slow down, reprioritize our lives, and start paying attention to the most important things, like health or relationships. Of course, I'm aware I'm speaking from the perspective of a person who has been extremely lucky so far—neither I nor my family has been affected by COVID. On top of that, I'm really grateful to be working for memoQ, where we've been taken care of really well. Our management, including the owners, have been in touch with us on a regular basis, providing all the support we need to feel safe.
Finally, something a little bit personal that I know many would enjoy knowing about you. Who is your favorite artist and which work(s) of said artist do you like most? Also, why is this artist specifically your favorite?
It's a tough question! I really enjoy fin de siècle aesthetics and have a soft spot for Alphonse Mucha, for his romantic choice of shapes and colors and for his celebration of femininity.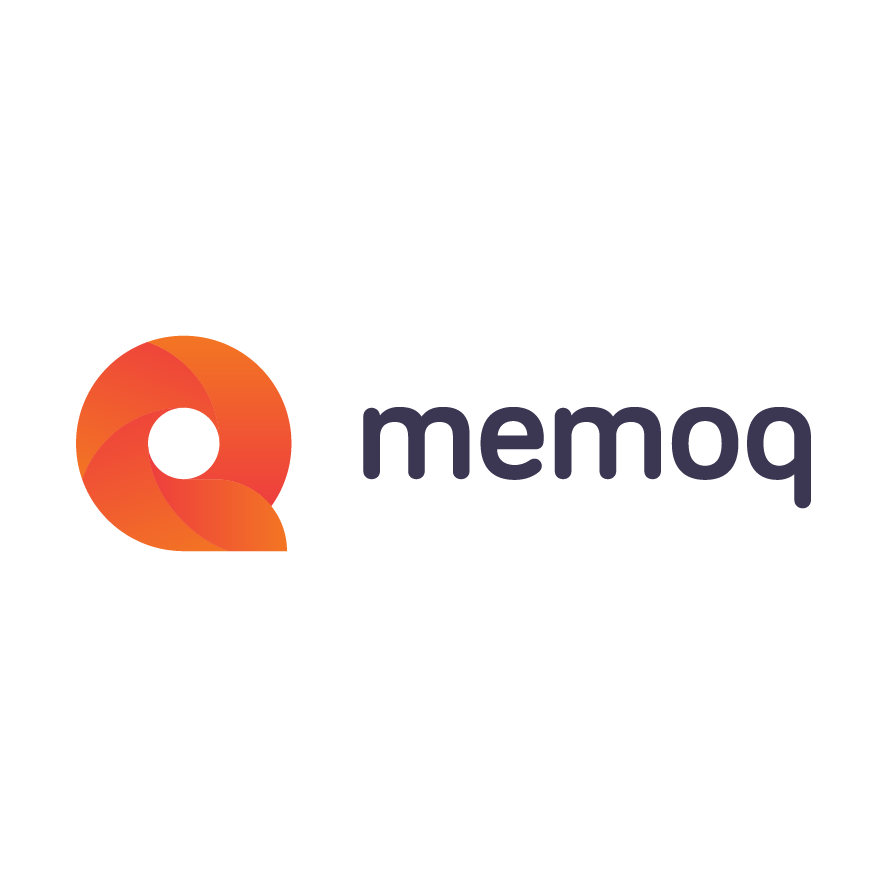 memoQ
memoQ is among the world's leading translation management systems. The favorite computer-assisted translation tool of many translators around the globe.