As part of our series about the people of memoQ, let us introduce Mugais Jahangir, who has recently taken over as Head of the Americas hub at memoQ. Commemorating his new role, we interviewed him about his experience and insights on the industry, about his vision for the memoQ team, and more.
Hi Mugais, please introduce yourself in a few words! 
Hi, I'm Mugais Jahangir. I'm heading the Americas region at memoQ. I was born in Kashmir and lived in four different cities across three continents before settling in Canada in 2019.
When and why did you join memoQ? 
I joined memoQ back in 2020 and what intrigued me was how much the industry appreciated memoQ's approach towards its customers. I liked memoQ's customer-first approach and how its users become memoQ ambassadors.
What does your current position entail? 
I'm responsible for leading a team of vibrant individuals with the goal of providing custom solutions for the professionals in the industry while ensuring that we create a collaborative environment for our customers to make their lives easier with memoQ TMS.
What is your vision for the Americas Hub? 
I am quite excited to continue our journey in the Americas with even more innovative solutions on our roadmap. My vision is to continue empowering linguists, translators, and enterprises in the region by introducing them to memoQ TMS.
We are also committed to continuing our focus on innovation along with customer feedback. As a result, we recently announced memoQ AGT, our latest patent-pending product innovation. I cannot wait to showcase the capabilities of memoQ combined with the remarkable power of AI later this year. All of this is in line with our vision of ensuring our users are at the center of our innovation, enabling them to thrive in their work.
What do you like most about the translation industry? 
The collaborative culture and a sense of community that fosters innovation without the cut-throat approach of the corporate world.
How would you describe the memoQ team? 
Our team is a group of extraordinarily talented individuals, and the talent is nurtured by the exceptional culture that we have in the company. We also have a dedicated team in the Americas region where every individual has joined us after switching to memoQ as a user and appreciating how impactful it has been for them.
What has been your greatest achievement so far at memoQ? 
Being part of memoQ Americas and watching our customers become awestruck when we show them the capabilities of memoQ TMS. Over the years, I've also led the memoQ Americas Enterprise sales division and I am quite proud of how far we've come. The Americas is our fastest growing region and we've grown to become the tool of choice amongst the major sectors here.
What are your hobbies? 
I like to watch football (soccer) and when I'm not watching the game, I generally talk about it with fellow football fans on X.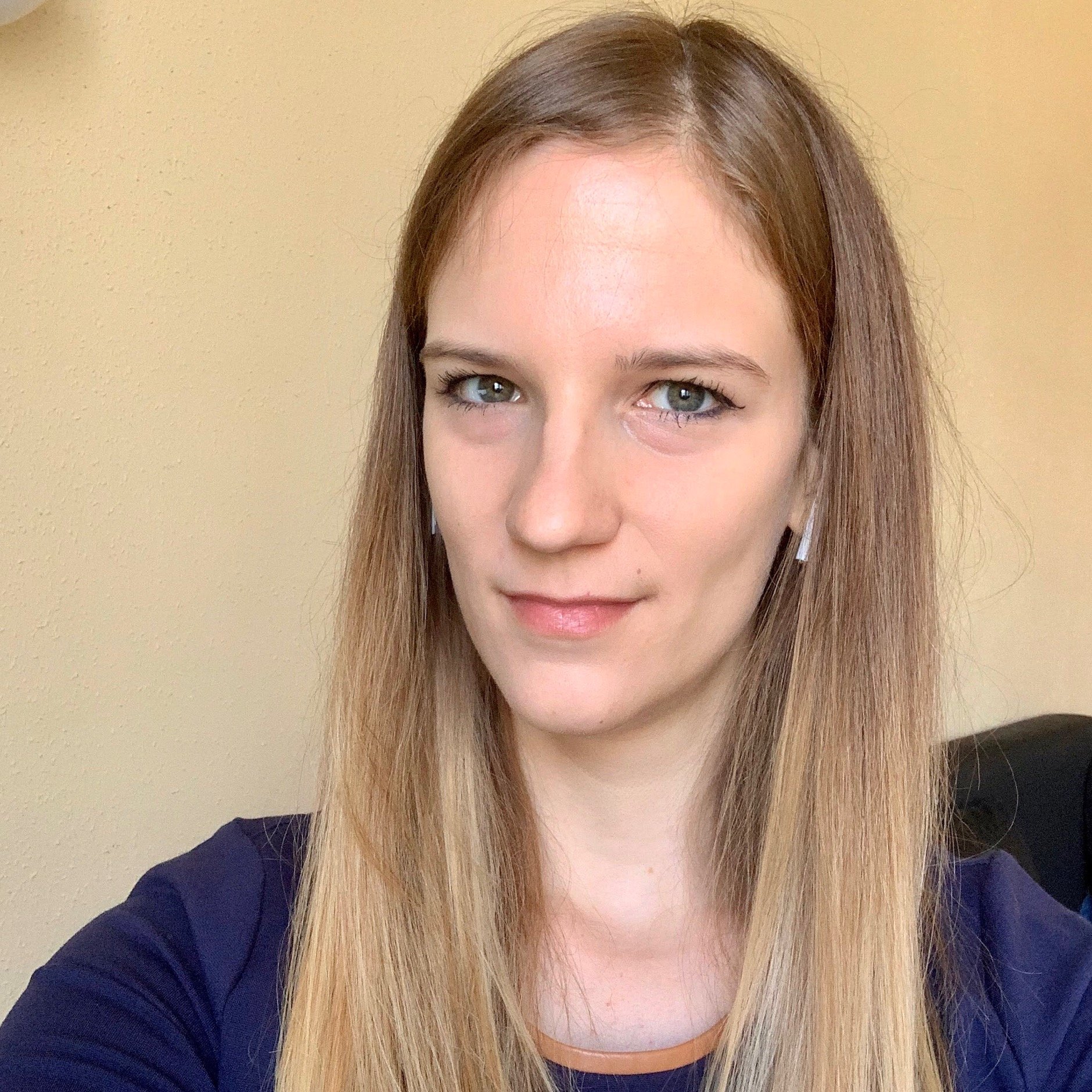 Zsófia Lelner
Linguist turned content marketer, telling the story of memoQ.