Continuing our series of interviews with memoQ team members, we introduce Kinga Magyar, Product Owner at memoQ!
Hello and thank you for taking the time to answer some of our questions. First, we would like to ask you to introduce yourself. Can you tell us where you are from and where you live right now?
Hi, my name is Kinga Magyar. It's a pleasure to take part in this interview series. I'm from Budapest, Hungary, and currently I live here as well. I moved back to Budapest four years ago. Before that, I studied and worked in Singapore, Denmark, Italy, and Belgium.
How did you get to know memoQ, both the company and the product?
I got to know memoQ from a friend who works here as a developer. She drew my attention to the Product Owner position opening at the time. I hadn't worked in the language technology industry before, but during my preparation for the interview process it quickly became clear to me what powerful software memoQ is.
Tell us more about your current position: What does a typical day for you look like?
I'm a Product Owner at memoQ, currently focusing on revamping our e-commerce flows from both the technical and user experience perspectives. My goal is to get the administrative hassles out of the way for our customers, so they can focus on their work within memoQ. Because I'm working on a software product, each day is a little bit different, but every day I collaborate with numerous people. I work closely with the development team and our user experience designer, all of whom work tirelessly on creating a reliable system that provides a comfortable experience for our customers.
Tell us more about your team. How many members are there, what are their roles, and what do you like most about working with colleagues?
In the Production department of memoQ, we work in cross-functional teams. My cross-functional team consists of four developers (two front end and two back end), a development team lead and a UX designer. We are responsible for memoQ's e-commerce flows and the systems in the background that support these. We are called the KANZAS team and these are the people I work with daily. Besides this team, I'm also part of the Product team that consists of two Product Managers, four Product Owners and a Project Manager. In this team, we work on different aspects of the memoQ universe, but we make sure we are aligned around our common goals.
What makes your team stand out? What is it that drives you all to succeed?
In the KANZAS team we can have productive disagreements that make the product we create together better. Since all of us have different viewpoints and come from different walks of life, we bring diverse ideas to the table that don't always match. But I believe this results in a better product, because we get to think through different angles of each problem and solution.
What did you like about memoQ as a company when you first joined, and what do you enjoy most about your work now?
I enjoy seeing people use the software we create and how we improve already existing workflows, thereby solving customer problems. I also like to collaborate with people throughout the company. At memoQ, it's great that you get autonomy and, thanks to this, can grow in your position.
What do you think are the strongest points of memoQ (both as a product and a company) that make us stand out in the industry?
Since memoQ is part of an ecosystem of translators, LSPs, and enterprises, I believe that if we create value for one segment in the ecosystem, it spreads to the other actors, and everyone benefits in the end. In my opinion, one of the leading characteristics of memoQ is that it's a greatly complex software that you can use to manage your whole translation workflow. At the same time, it offers a simplified interface in memoQWeb, our browser-based solution for translators and project managers. This means everyone can find the most suitable version of memoQ for their particular use case.
Let us turn to some questions specific to your position. Here goes: What do you enjoy most about your work?
I like to understand what problems our customers or people looking at memoQ face, so we can act on them and keep improving. So, if you're reading this post as a memoQ customer, or thinking about purchasing memoQ, contact me and let's chat about how we can make your experience better around your memoQ cloud subscription, purchasing perpetual memoQ translator pro licenses, buying the annual Support and Maintenance agreement, or handling the administration of using memoQ (invoices, licenses, activation, etc.). Just shoot me a line at kinga.magyar@memoq.com!
How has the pandemic affected your and your team's work? Have you seen any changes? How has it affected you personally?
It has definitely been a challenge. I enjoy collaborating with people. As a Product Owner, my primary responsibility is to solve the most pressing problems for our customers and our business, and this requires a lot of interaction with stakeholders. Contrary to popular belief, software development is a greatly collaborative craft. Due to the pandemic, we had to work from home for a while, which made it more difficult to exchange ideas. So, this part has been challenging. However, I feel really privileged to still have my job and my health.
Last, but not least, we would really like to ask you, as Product Owner: What is your biggest inspiration in your career?
I strive to learn and improve myself and would like to become better at building products that create value for users. In addition, I strive to improve my leadership skills, so I can empower and inspire people around me.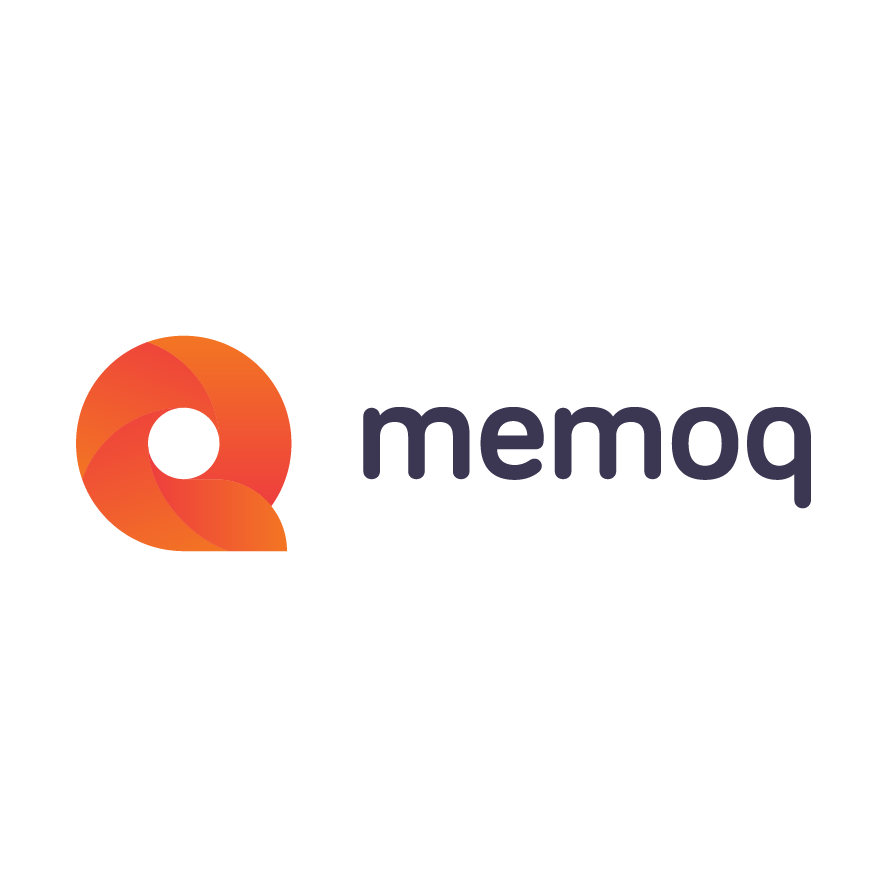 memoQ
memoQ is among the world's leading translation management systems. The favorite computer-assisted translation tool of many translators around the globe.