Why would I want two translation systems?
Capability gaps for connectivity to other systems or support for more file types

Deployment may need to be different from your current system (on-premises, hosted, or cloud?)

Another system may be preferred by clients or vendors

The learning curve of another system may be better than your current one

Support for a new system may be better than current support

A different type of automation may be needed, which is not supported by your current system
Myriad file types
memoQ supports an extensive list of different file types natively. It also has a robust interface for customizing filters to support different configurations of files you may encounter. For example, memoQ's Excel file filter allows you to easily target which parts of an Excel file contain translatable content versus, for example, software code or numeric data. Customizable filters are an option for other file types such as XML, HTML, and TXT. The functionality that really makes memoQ a killer app in the translation management space is the ability to combine filters in cascaded process. For example, maybe you have received Excel files that contain blocks of HTML-structured text, you can use a custom Excel filter to locate where within the Excel file these HTML blocks exist. You can then link that filter to a subsequent filter that will parse the HTML-encoded text blocks. Cascading filters are not typically used in other translation management tools.
Deployment options
What if you have a chance at a government contract, but it requires that your production be highly secure? Maybe your current TMS is cloud-based, quickly disqualifying your company as a candidate for the government contract. No problem, memoQ offers multiple options for deploying its TMS server. In this example, you could deploy a server on your internal network along with all the workstations needed to support the government contract. Aside for this highly secure deployment, memoQ also offers hosted and cloud-based deployments as well. memoQ Cloud is the most cost-effective and fastest way to deploy memoQ as your secondary system.
Client and vendors are sometimes at the helm
As a language service provider, your company is usually in the driver's seat when it comes to choosing which technology to use. There are times, however, when your clients or even your vendors prefer another option. One common scenario is that your client may have already deployed their own TMS. If it's memoQ, then having your own memoQ server will make life even easier. But, even if they are not using memoQ, memoQ could still be the right choice to support that client's projects. memoQ is the most interoperable TMS on the market. It can natively support SDL Trados and StarTransit work packages, for example. It can easily ingest bilingual file format from other CAT tools as well.
When it comes to delighting your translation vendors, memoQ stands out as the translation tool for translators. Even translators who have worked with other translation tools quickly come to appreciate memoQ's deep feature set that is designed to make translators more efficient. From a modern, highly configurable user interface to automation functions that reduce repetitive tasks to a few mouse clicks—memoQ stands out as the tool that supports translators as well as project managers.
A faster learning curve
Mastering most advanced TMS tools takes time and commitment, but not all systems are created equal when it comes to design and training.
Anyone with experience in another TMS tool would have an easy time attaining basic proficiency in memoQ. memoQ also offers extensive online training and support tools as well as project manager and translator online training courses for free.
Support matters
Although not as interesting as cool features and functions, it is important that your TMS maker provide excellent support. TMS tools are complex systems and to get the most out of them it helps to be able to turn to experts who know the software's functions and behaviors intimately. In this regard, not all software providers are created equal. Some staff and manage support better than others. memoQ takes this facet of their business seriously and provides excellent support. You will work directly with engineers, not just support representatives, who will stay on the case until all your questions are answered and any issues resolved.
Other automation
A complimentary TMS tool may also offer automation that your current system lacks. You should assess automation at three levels: automation for your translators, automation for your project managers, and automation for the project. In the case of memoQ, there is automation in all three areas.
Automation for translators
memoQ automates a lot at the segment level for translators, by using auto-translate rules, for example. It also supports a thorough list of connectors for different machine translation systems. And it offers extensive access to RegEx tools that translators can use while translating. In addition, its language QA scope and options are extensive.
Automation for PMs
For project managers, memoQ has interesting automated actions that can automate many steps in a project's workflow, such as assigning tasks automatically, updating TMs, outputting reports, and wrapping up a project upon completion.
Project automation
For most translation companies the PM-level automation is the type of automation that comes to mind when thinking about project automation. However, today connectivity is the key to project-level automation. The ability to connect your TMS to other systems is critical to unlock workflows and gain greater efficiency. memoQ offers off-the-shelf content connectors enabling the capture of content for translation from various platforms such as WordPress, Gridly, Git, Jira, and BeLazy, to name a few. MemoQ also has developed connectors for six widely used Translation Business Management Systems.
Adopting a Translation Management System is vital to your company's ability to compete in the global language services market. Mastering this system and maximizing your return on investment is necessary. Changing and adopting a new system is a major change for your company, but taking on another system such as memoQ, utilizing a memoQ Cloud implementation, can be cost effective and enable your company to tackle a wider range of challenging, lucrative projects. Having more than one TMS in your arsenal of tools may not be as far-fetched as it sounds. Contact memoQ sales to see how easy it could be.
Do you need more details? Download our memoQ as a Companion Translation Management System ebook.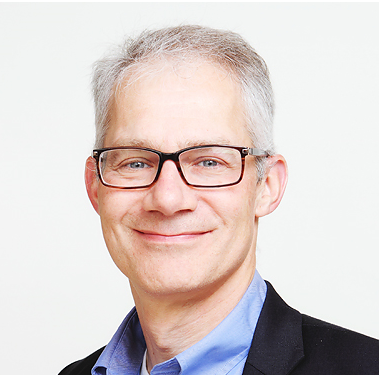 Scott Bass
Principal Consultant, LocFluent Consulting, Inc., and memoQ Brand Ambassador