As a localization project manager, you are the hub for managing relevant company procedures, communicating with project participants and stakeholders, and using memoQ and other localization technology to best advantage. This is the perfect online training for busy project managers. Learn how to save time for yourself and the whole translation team!
What is the memoQ Expert Course for Project Managers?
The memoQ Expert course for Project Managers is a live, three-level online training course that will provide you with all the skills you need to work with memoQ efficiently. Learn how you can push memoQ to its limits when you need to handle complex projects with tight deadlines and frequent updates. You'll get to know all the components of the memoQ ecosystem, understand how they work together, and how to create the ultimate environment for seamlessly running projects under your supervision.
We would like to see you eventually use everything memoQ has to offer, so the course will cover the following modules:
General knowledge
Business knowledge
Technical knowledge
Workflow knowledge
Who can benefit from this training?
The first level is designed for project managers who are fairly new to memoQ and need to understand the most useful functionalities and workflows that the memoQ client and memoQ server have to offer. With the knowledge gained, you will be comfortable in taking on almost any kind of project and have all the necessary skills to manage it efficiently. You will be able to set up a variety of workflows, invite translators to work in a highly collaborative environment, and get the most out of memoQ cloud or server capabilities.
The second level dives deeper into technical details, like management of different file formats and automation using templates. This is a great choice for experienced project managers or localization engineers who want to upgrade their existing skills or knowledge gained from the first level. Learn how to fine-tune the project workflow so that projects will run even more smoothly. Discover how to provide linguists with a working environment optimized for efficiency.
The third level leaves no stone unturned. We will focus on the usage of many different features of memoQ within the context of specific workflows (frequent updates, terminology management, quality management, machine translation, etc.). This level is suited for experienced project managers or localization engineers who already have a solid technical knowledge of memoQ. We will focus on various strategies for project management, evaluating available options, and picking the best workflow for a given project. After this course, you will have the skills to manage even seemingly impossible projects, solve long-term issues, apply new approaches, offer new services, think outside the box, and eventually be called a memoQ Champion.
Interested? Here is what Francesca Govoni, the very first attendee of the course, has to say:
"I really liked the training course, it was really well organized and easy to follow, I already knew memoQ but I found a lot of new tips to use in my work. It improved my work from a technical point of view and it also saved me time."
Francesca Govoni - Business Process Manager at F2CONSULTING
Format and logistics
The complete course consists of three levels. You can book training for a specific level. (Don't know which level to pick? Write to us at training@memoq.com and we'll help you decide).
Each level consists of about 12 hours and is spread over 9 sessions lasting between 1-1.5 hours each.
The course will be delivered in a relatively short time frame of about 3-4 weeks.
Each session deals with a limited number of specific topics.
The sessions will be presented in a webinar platform.
You can also book an optional 1.5-hour individual session with the trainer to discuss topics that were not covered in the main program.
Trainers
The online training sessions will be delivered by renowned language industry trainers, because we want to make sure you have the best available opportunity to learn how to get the most out of memoQ in your daily work.
Contact us for more information
Are you interested in the expert course for project managers? Would you like to receive further information? Email us at training@memoQ.com
Would you like fully customized online training, tailored specifically to your needs? No problem! Please write to us and we will work with you to make it happen.
Need project manager training in your native language? Write to us and we will check for availability of trusted trainers who can provide online training for you in your desired language.
Would you like to become a memoQ trainer? We may find a common path. Feel free to write to us.
Are you looking for a basic understanding of some of memoQ's functionalities? Check out our free https://elearning.memoq.com/
Are you more interested in the business aspect of memoQ? Want to promote memoQ? Feel free to send us an email about our program for Brand Ambassadors, Certified Consultants or Resellers at sales@memoq.com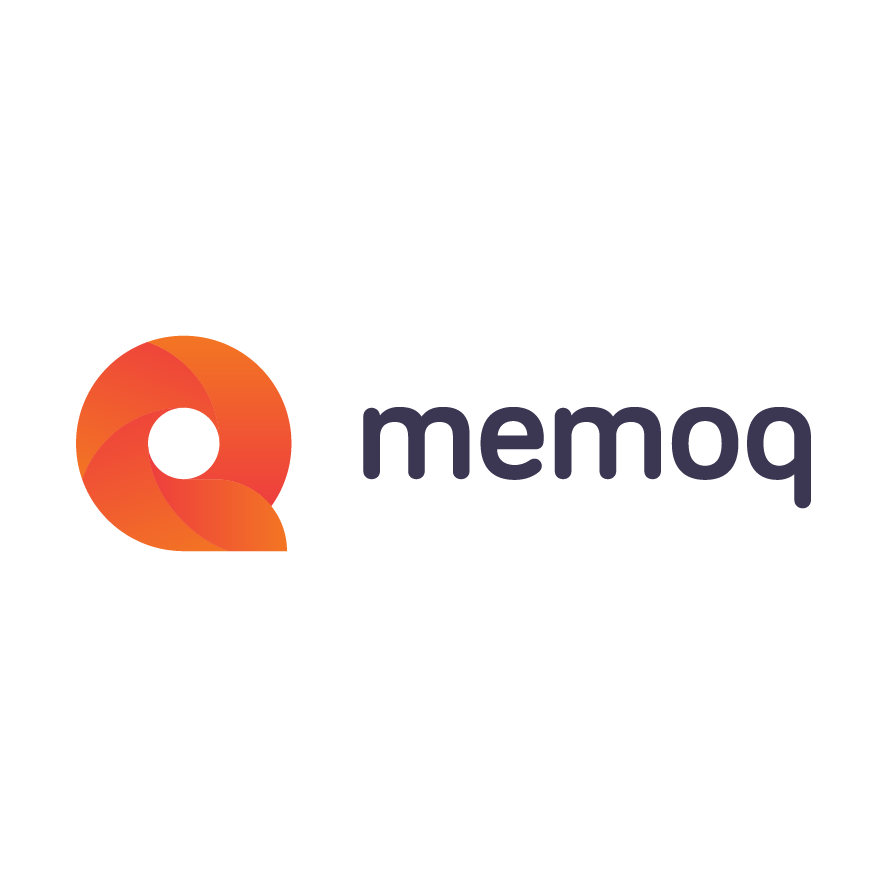 memoQ
memoQ is among the world's leading translation management systems. The favorite computer-assisted translation tool of many translators around the globe.