Technology is getting more and more sophisticated. But users? We just want simplicity. Think about how connected you can be with a smartphone. With phones we can now operate our houses, drive cars, conduct business transactions, communicate with people all around the world, use thousands of apps…are phones actually used for calls at all?! In the translation industry, things are no different.
Professional Translation Services with Plunet Integration
Enterprises and language service providers nowadays require tens or even hundreds of systems to operate smoothly. Imagine how difficult it can be for a person learning a new tool to understand not only how that tool works, but also how it is connected to other systems. Wouldn't it be ideal if a person could work in only one tool that is connected to all the others, like our smartphones?
It can be done! Let me introduce to you your dream team: Plunet and memoQ. With Plunet, you get the best of the world of business management systems (BMS) and with memoQ you get the extremely flexible, leading translation management system (TMS) in the world. Read Plunet's article to learn more about BMS and TMS.
Which one, then, is our "smartphone"? In this case it is Plunet for project managers and memoQ for linguists. When you connect the systems, Plunet handles the project and vendor management, business analytics, and financial accounting; memoQ takes care of the linguistic work. Because the systems are connected, translation projects and workflows are automatically synced and you save a lot of time, money—and stress—by not having to recreate them, keep track of changes, import, export, etc. You'll get a powerhouse able to handle all your daily translation project challenges.
Ensure Translation Quality and Consistency with the Plunet-memoQ Integration
Another ongoing topic of importance is quality. Would you want to have a renowned brand and sell premium products or services…but then have supporting text, user interface, or manuals with typos and misleading terminology? Or perform life-changing clinical trials, but then your supporting translated texts contain mistakes that researchers or doctors may falsely interpret and could lead to very serious situations? Nobody wants that.
But how can you manage quality and consistency when there are hundreds of projects to process weekly? How can you keep track of huge long-term projects while still paying attention to details? A lot of it has to do with preparation. Think long-term. Invest some time in preparation. Set up templates in memoQ and Plunet that will perform all the necessary Quality Assurance checks automatically (for instance, when a translator delivers a document). You as the project manager may also have the responsibility to say that documents with critical issues cannot be delivered and to determine which are critical issues. That's when you'll benefit from having quality management built into your workflow. You can make sure each and every document passes QA, even though you may not have time to personally monitor a specific project.
You can also go a step further and connect other systems, like WordPress, to automate the translation process and content flow even more. Both Plunet and memoQ have extensive API documentations with plenty of endpoints to choose from. This means that many memoQ features can be controlled by Plunet. With synchronized projects, there's no need for project managers to leave their main working environment—Plunet in this case.
Setting up a translation request platform for colleagues in other departments or other companies? Not a problem. The advantages of connecting Plunet and memoQ are countless. Think about how many steps and settings are needed to manually prepare a single project. Use those settings to create a template and when you use it again you'll quickly see that it saves about 90% of your time. And that doesn't even include the time that you no longer need to spend tracking progress and sending notifications, because that will happen automatically. You can now actually focus on areas that add value to your business. And in case you're wondering: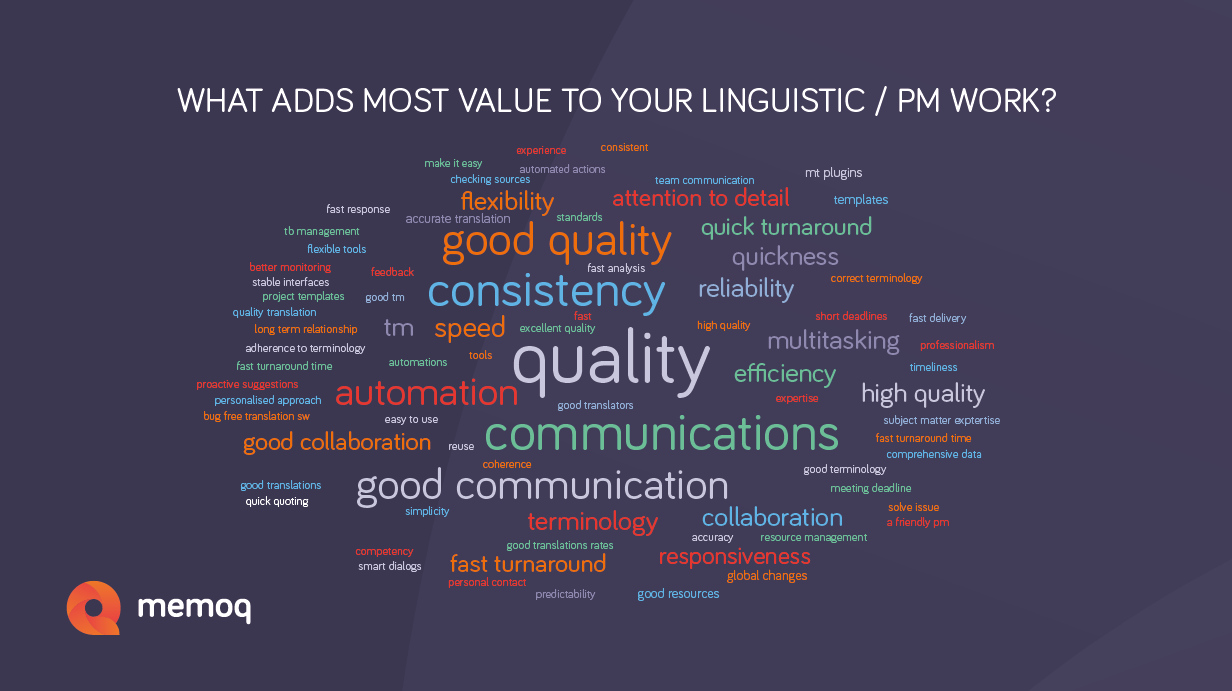 The results were submitted by our dear attendees of the virtual European memoQ Summit 2020.
Want to learn more about this topic? Read more details about our integration with Plunet at this link.
Interested in knowing more about how both tools can help you? Read our eBook about the Plunet-memoQ integration!
Any questions? Email sales@memoq.com or simply contact your favorite person at memoQ.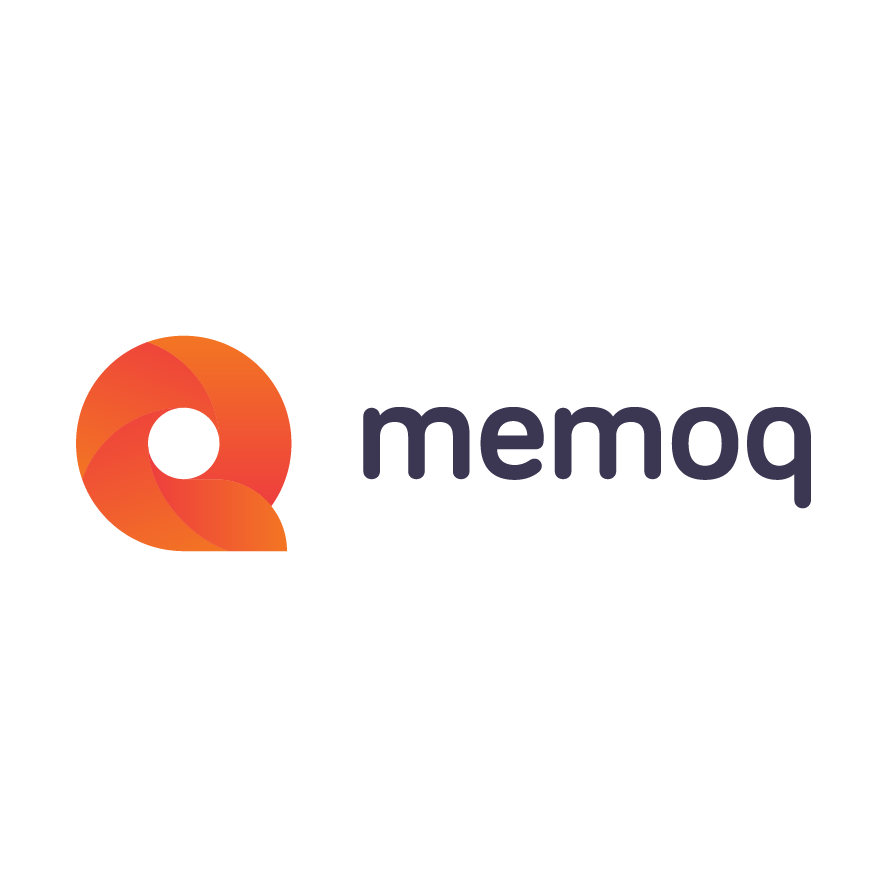 memoQ
memoQ is among the world's leading translation management systems. The favorite computer-assisted translation tool of many translators around the globe.