You are a freelance translator, working for a variety of clients. You are great at your job, you know your languages, you master your texts and your areas of specialty. You work for companies, LSPs, and other organizations. And you use memoQ, sometimes for big clients and big projects.
You are doing everything right, aren't you? We think that you are!
Maybe your client provides a temporary memoQWeb license. Or perhaps you have your own memoQ translator pro license, using memoQ for your own, very good, reasons.
You frequently work as part of a team on large projects or under time pressure. Online cooperation using memoQ is what makes large or quick-turn jobs possible at all—especially when professional translators are taking full advantage of all memoQ has to offer.
And this is why we reach out to you today: Most linguists could be even more productive, and deliver an even greater output, if they fully mastered memoQ. We'd like to help you move in this direction!
memoQ is a CAT tool created by translators for translators, and we don't forget where we came from. Translation productivity is key for us, so we pay a lot of attention to features that improve your work as professional translators. We call this augmented translation: Helping excellent human translators be more productive, happy, and successful in their work.
Here is a list of features especially designed for this purpose. Some have been a part of memoQ from the start, some are newer. Are you familiar with these features? Check them out:
Pre-Translation: Prepare your translation for maximum leverage. When you automatically populate your documents with matches from your translation memories and LiveDocs corpora, you can save yourself a lot of time. And time is money, after all.
Real-time spell checking: Imagine having a tiny friend sitting next to you, checking what you write, and correcting your spelling as you go. This is what the real-time spell checking in memoQ does for you, improving your translation productivity, efficiency, and quality at the same time.
Muse: The Muse is a trainable predictive typing aid that can learn from translation memories and LiveDocs corpora in a project. It learns what words you type frequently and helps you type them faster. After you have checked out your assigned documents, you can add your local Muse, or your customer-side PM can create and train an online Muse for the translation team.
Preview: The usual translation package contains documents and sometimes also a pdf of the formatted source document. At least it did in the past. Now it is common to receive projects with documents in a variety of file types, many with no formatted version for context. You can use the preview function in memoQ to save you from the need for tedious handling of reference files before a project starts. Instead, with memoQ's preview, you can simply open your project, start translating, and use the preview while translation is in progress to check to see whether everything is in the proper place. For other formats, the PDF Preview tool can make the old-school way easier: it helps you easily find the segment you are translating.
Auto-translatables: Some things never change…or at least they shouldn't (for example, dates, currencies, or other units). If you set auto-translation rules in memoQ, you can use them to automatically and consistently translate such things. Pretty easy to get it right, huh?
Forbidden terms: Some words are a no-no for your client and, therefore, should also be a no-no for you. memoQ will find these for you if you add them to your list of forbidden terms.
LiveDocs: Would you like to reuse existing documents, but don't have them in your translation memory? Instead of manually searching for and then copy-pasting matching sentences into your project, you can use LiveDocs to align your files, making them immediately available for automatic searching as you work.
Automated Quality Assurance: There are mistakes, and then there are mistakes. One of the best translators I ever knew once told me: "There is one thing I can promise you: I WILL make mistakes." memoQ helps by finding those human errors that can be detected by a machine. It issues a warning so you can easily find and fix them. Then you have more time to spend catching those "real" mistakes that can only be caught by the human eye.
Integration with MT: Have you ever investigated how machine translation works in your language combinations? If you haven't, try it. You might be surprised. memoQ easily integrates the most common MT engines, so you can take advantage of both TM and MT technologies at the same time. This could help you complete your workload more quickly and make more time for you to do the stuff that only human translators can do.
Concordance: memoQ's concordance feature sorts through your resources in search of terminology.
memoQ is a powerful tool, helping us work better and more productively. We think that it's not only big companies that should profit from this state-of-the-art technology, but individual translators should too. Translators are becoming part of the crowd in the cloud, working together as teams on big projects, sharing translation memories, project data, and other resources in a protected environment with others who also need them.
Working in an online translation environment is quite a technological improvement for everybody involved. I know that my project manager has fewer hassles with intermediate file types like XLIFF and RTF and can collaborate much more easily with colleagues, even changing tasks in the middle of a project. Efficiency definitely improves when you don't have to deal with issues that could have been avoided, and you can work on smoothly run projects, concentrating on the actual linguistic tasks as a professional translator.
memoQ is a great CAT tool offering cloud-based translation technology. Ask your client if they can provide you a temporary license. And think about learning more about the special features memoQ provides to improve translation productivity and quality.
memoQ has a lot of online resources for learning how to use it. And in case that is not enough, memoQ's first-class support is there to help you with your daily work.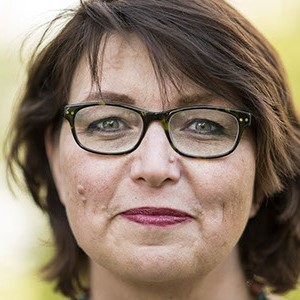 Angela Starkmann
Linguist, editor, PM and communication specialist with broad experience in software and documentation localization, translation of marketing material.