Feature requests, direct communication, and the ever-popular User Strikes back sessions at memoQfests are just some examples of how we learn about features our users want.
In memoQ 9.2, we responded to a frequent request for a more streamlined workflow for selecting translation memories (TMs) and LiveDocs corpora for pre-translation.
Prior to memoQ 9.2, the Pre-translate feature used all TMs/LiveDocs corpora attached to the project by default. In order to narrow the selection, users had to jump back and forth between the Project homepage and the Pre-translate dialog to add/remove TMs/LiveDocs corpora to be used during pre-translation. Unfortunately, after pre-translation, users sometimes forgot to add back in all relevant TMs/LiveDocs corpora for the project. To eliminate this possibility and reduce the number of clicks, we revamped the Pre-translate dialog in memoQ 9.2 so you can choose TMs/LiveDocs corpora to be used for pre-translation only, without affecting those to be used during translation.
When you select the option to perform statistics during pre-translation using the selected TMs/LiveDocs corpora, your Statistics report will include results only for the selected TMs/LiveDocs corpora. This new feature is available for both local and online projects and can be selected as an automated pre-translate action in project templates.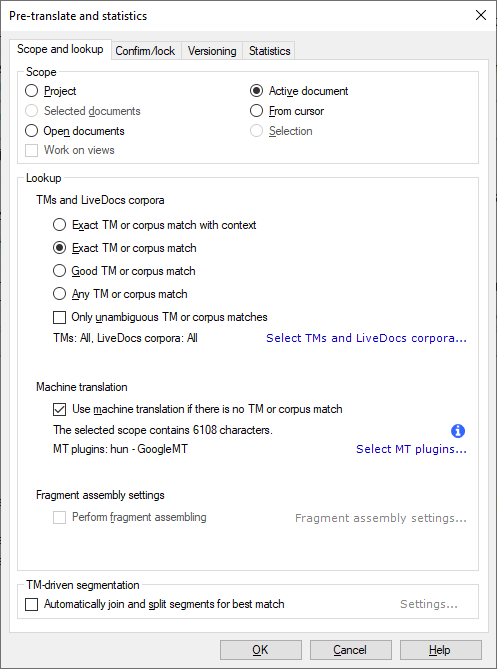 With this new feature, project managers, for instance, can add all relevant translation memories and LiveDocs corpora when creating the project and later select all, some, or none of them for pre-translation without having to add them again or remove them for the remainder of the project.
If you click "Select TMs and LiveDocs corpora…":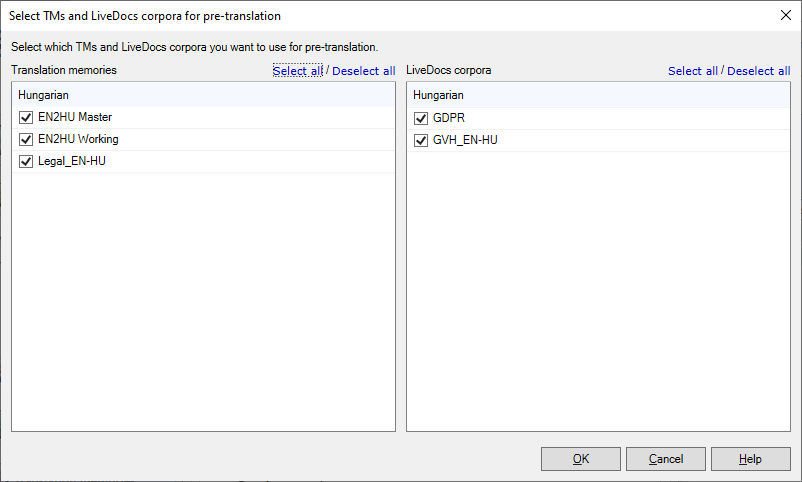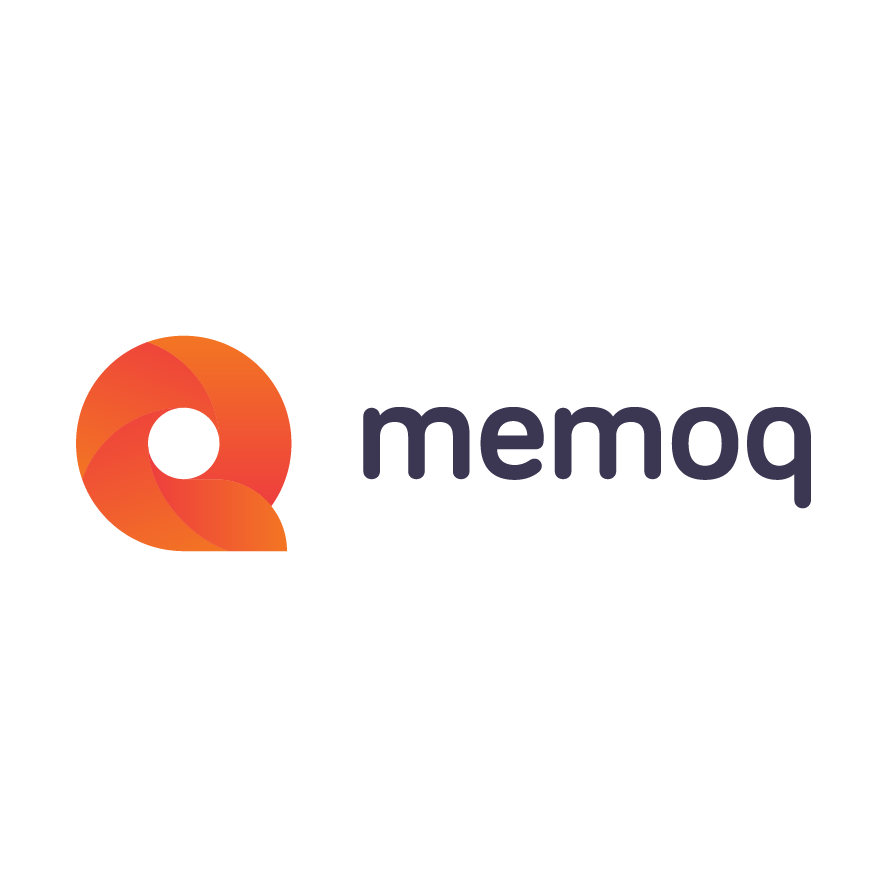 memoQ
memoQ is among the world's leading translation management systems. The favorite productivity tool for translation professionals around the globe.