For freelance translators: meet your new assistant, memoQ
How do you like going about translation projects? Do you prefer opening a Word doc, and going through it sentence by sentence? Do you like to use machine translation or an online dictionary? Do you use websites that put sentences in your source and target language side by side, so that you can also see them in context?
Let's face it: working as a translator takes so much more than meets the eye. To translate texts effectively and accurately, you need tons of skills and (online or offline) tools to help you.
A computer assisted translation tool (or CAT tool), such as memoQ, is supposed to provide you with the latter. To put it simply, you can import your source text into the software to translate it. The tool breaks up the source text into segments (usually sentences or clauses) so that you have smaller sections to work with.
In memoQ, you can see the segments of the source text in a column on the left, and their equivalents in the target language on the right. Once you confirmed the translation of a given segment, memoQ automatically stores your translation, so you can refer back to it when needed as you go about your translation project.
So far so good. But let's see what makes memoQ different from a Word document or a simple spreadsheet.
Translation memories
One of the major features of CAT tools is translation memories. When you translate and confirm a segment, the translation is automatically saved in the translation memory. Then, as you go along your source text, memoQ picks up similar sentences and automatically offers you a translation by telling you how perfect the match between the sentences is. This saves you an immense amount of time, and assures that your target text is consistent.
Term bases
When translating texts, consistency is key, be it a legal document or a fantasy book. You want to make sure you use the same terminology across the whole project. That's why most translation tools (including memoQ) have a term base functionality. It works like your own dictionary, where you can add terms along with their translations. Matches from your term base will appear along with TM matches on your translation grid.
LiveDocs (an inventory of all your source documents)
LiveDocs is one of our users' most beloved features. It is practically an inventory within your memoQ project to store anything and everything connected to the project. Source documents for context? Just import them into LiveDocs. A source file and its finished translation? Pair them up with memoQ's automatic alignment feature, and you already have an alternative to translation memories.
Machine translation
If your work consists of a lot of machine translation post-editing, or if you like leveraging your favorite MT engine in your work, memoQ will also support you. Our solution is compatible with over 20 MT engines, which can make the translation of larger volumes of text much easier and faster. You can also enhance your machine translated segments with matches from your term bases and translation memories too.
Quality assurance
Our quality assurance function checks your source and your target segments, and picks up inconsistencies between the source and the target, as well as errors in your translation. After all, the main goal is to deliver the best possible translation for your client. memoQ does everything in its power to insure that.
---
As you can see, we packed memoQ with features to improve your productivity and the quality of your work, while saving you time and resources. Plus, if your client requires your translations in a different CAT tool's file format, memoQ can handle that too.
And the best part: You can try memoQ for 30 days for free, no strings attached. Are you ready to take your translation to the next level?
For LSPs and translation teams: memoQ for collaboration



memoQ is not only a freelancer's best friend when it comes to translation, but it's also a first-class translation management system designed for collaboration. It offers everything mentioned in the previous section, and more. Whether you work for an LSP or the localization department of an enterprise, our TMS will help your team of translators and project managers achieve consistent results while cutting back on turnaround time and costs.
Licensing and deployment options tailored to your needs
One of the most important qualities when it comes to a TMS is flexibility. And memoQ is ready to offer that. It is ready to be tailored to the needs of any LSP or enterprise. memoQ can be deployed on-premise or in the cloud, both solutions confirming to security standards to ensure maximum data and user protection. Our licenses are also available in multiple constructions: either in a perpetual license or a subscription-based construction.
Use memoQ on different interfaces
Our TMS solution is available in both desktop and web versions. Your team can work with the desktop version on a Windows operating system, and the web version which runs in any environment and on any device.
Countless integrations for a streamlined workflow
memoQ is the only collaborative TMS you'll ever need. The software supports a myriad of integrations with BMS, CMS, marketing, or project management solutions. By integrating memoQ into your existing workflows and systems, you can reduce both turnaround time and room for error.
Interested? Book a short call with our team to learn more and to find the best solution tailored for your team!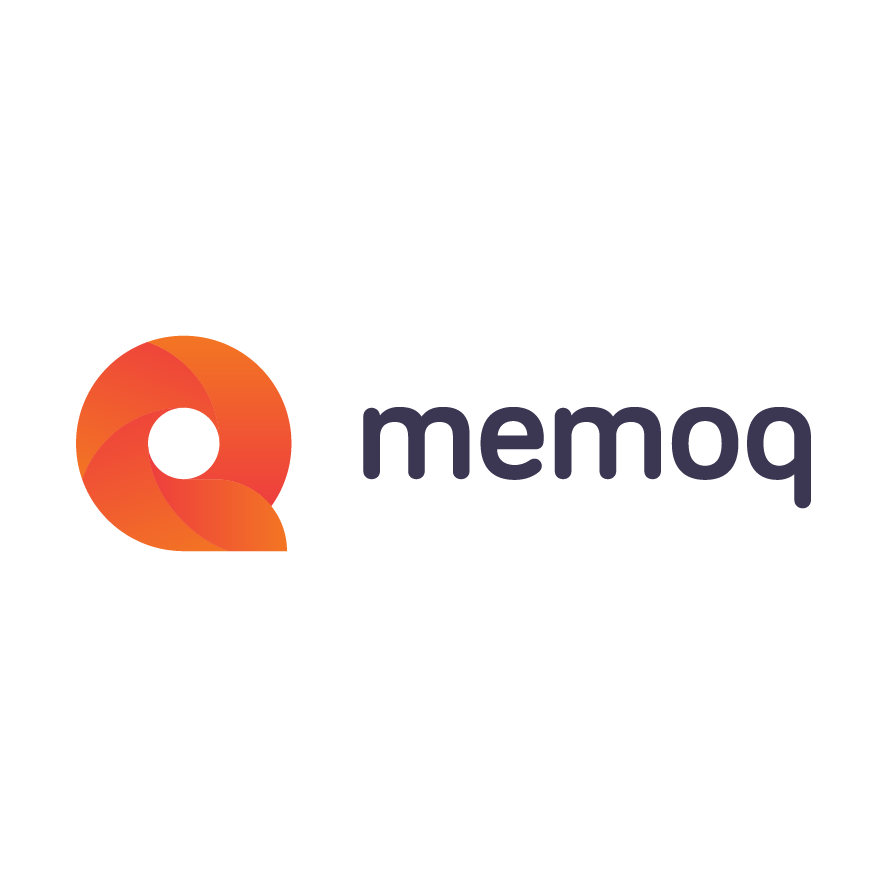 memoQ
memoQ is among the world's leading translation management systems. The favorite productivity tool for translation professionals around the globe.