Websites designed for people with ADHD, and voice-assisted technology are only two examples that may come to mind when accessibility is mentioned. The world has been shifting in the past few decades to make the world more inclusive, and everyday life easier for all people, including those with disabilities or mental health issues.
The translation industry should be no different—the use of a translation management system or a CAT tool helps linguists all over the world land more jobs and make their processes smoother. Therefore, memoQ has been working on a new angle to make our product and documentation accessible for people with visual impairments, so that their experience with memoQ can be as seamless as it is for sighted users.
What is Accessibility in Software Development?
Digital accessibility is when a digital product or service is designed in a way that makes it possible for anyone to use said product or service, including people who live with some kind of disability. This includes people with temporary disabilities (such as a broken arm) as well as those with permanent disabilities, including visual, hearing, or motor disabilities.
For a digital product (or a website) to be considered accessible, it must "be easily consumed and operated by anyone. Any digital product that cannot be used as intended (for whatever reason) is considered inaccessible," as pointed out by Inviggo.
Digital accessibility ensures that people with disabilities have access to the same services as people without disabilities. It removes the barriers they may face because of inaccessible technology which has likely led to fewer workplace or, in general, life opportunities.
Why is Accessibility Important?
In the translation industry, translation management systems and CAT tools are becoming more and more widely used. Linguists are already introduced to these systems when they study translation at university. Likewise, many agencies and clients require translators to use their preferred translation software for their work when they make assignments and track projects within their preferred TMS. Therefore, it is essential to make these systems accessible, so that blind and visually impaired translators have equal opportunities in the market, and do not lose out on assignments because of an inaccessible tool.
Below, you can see what changes we made to memoQ's products and documentation so that visually impaired users can have as smooth and seamless an experience as sighted translators.
What's Being Done in memoQ
Our initiative towards accessibility was two-fold. We wanted our web-based tool to be available for screen reading software (such as JAWS) so that blind and visually impaired users could use it without any external help. This would also make all our documentation accessible by adding alt texts and introducing some structural changes so that all information could be found on our website and the product could be used at its full capacity.

Towards a More Accessible Product

The most important change we made was Accessibility Mode in memoQ 10.1, which was designed to integrate memoQ WebTrans with various screen reading software. The main tool we tested was JAWS, but it can also be used with other software, such as NVDA, Windows Narrator, and macOS VoiceOver. Please be advised that Accessibility Mode is currently only available in memoQ's web-based solution, not in the desktop version.
When you switch the Accessibility mode button to ON, text input fields are superimposed over the translation grid cells with their content included, thus making it possible to read and edit the segments as you go using screen reading software such as JAWS. Inline tags and formatting tags are displayed in these text input fields as raw text. This allows screen reading software to read out these tags and enables the user to separate tags from text.
Changes to Documentation
Besides making WebTrans accessible, we also introduced some changes to our Documentation and Help Center pages.
All the images in our Documentation have been updated with alt text, so screen reading software can also describe the screenshots included in our documentation for users who need them.
We have also made our Documentation and Help Center pages more user-friendly by replacing links with more descriptive and meaningful ones, ensuring that each link is displayed in the most clear and informative manner possible.
What This Means for Our Users
Based on our user interviews, memoQ (and CAT tools in general) had not previously been usable by blind and visually impaired users. There was no way for screen-reading software to navigate within the tool or to read the source or target text on the translation grid. The users' experience was that they needed to rely on another person to help them get started with memoQ. Thanks to these changes, visually impaired users can now freely navigate and use memoQ on their own, with the help of their chosen screen-reading solution.
Future Plans for Accessibility
These are definitely just the first steps on the journey to making memoQ a fully accessible, user-friendly tool for all linguists. So far, we have only been focusing on blind and visually impaired users, but we also have plans to make memoQ even more inclusive for people with different disabilities.
There are many more things to be done, and we have been conducting research and user interviews to further improve our website and products. More accessibility-related improvements are expected in upcoming memoQ releases.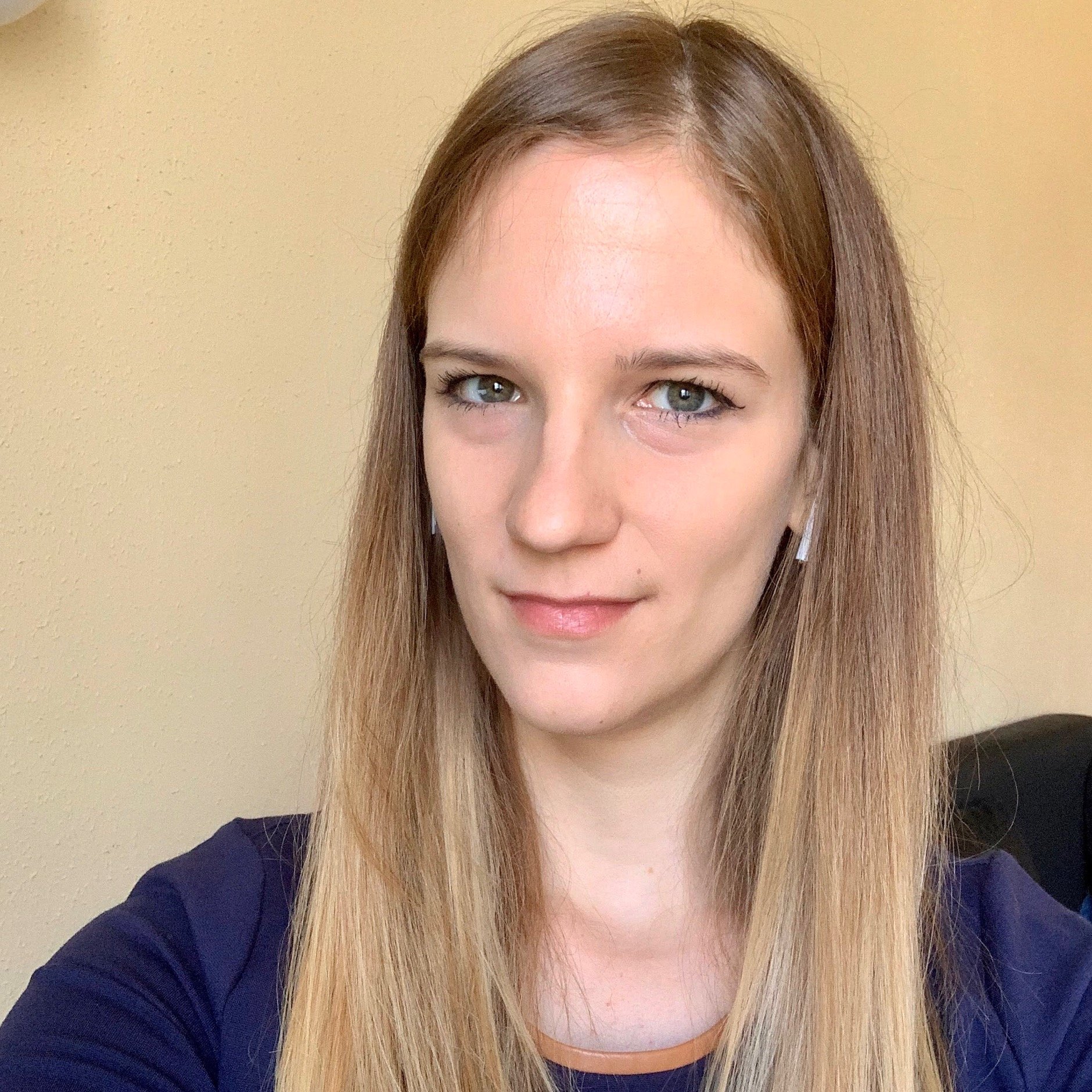 Zsófia Lelner
Linguist turned content marketer, telling the story of memoQ.