Regular expressions are often believed to be some magical concept reserved only for more advanced translators and almost impossible to learn. And while it's true that it's not on the top of every freelance translator's list of skills to master, the use of regexes can spare translators the tedious task of manually searching for instances of the same thing. You can save hours of work with a regex, and it also makes your search less prone to errors.
When we were first developing Regex Assistant, we consulted many of our users to ensure we knew what they really wanted. When improving the feature for this release, we based most of the new functionalities on our customers' feedback.
This new, smarter version of Regex Assistant serves as your actual "assistant" to help you keep track of your regexes and use them more confidently in your localization efforts.
If you are new to regexes or updating from an older version of memoQ, here's a recap of what you missed in Regex Assistant 9.8.
What's new in 9.9?
In 9.8 you could already see that you can access the Regex Assistant from multiple locations (e.g., by clicking the icon in the Filtering section or from the Advanced Find & Replace function). In the Assistant itself, you can build a string either from scratch or the regex cheat sheet, or choose one from the list, copy it, and then paste it back wherever you want. You can also modify built-in regexes and save them as your own.
One of the most sought-after, user-requested features was a way for memoQ to remember where you were when you accessed the Regex Assistant. And we made it real: in addition to the Copy to clipboard option, you can use the Insert Regex button (which changes according to where you accessed Regex Assistant from) to paste the chosen regex where you need it—with a single click.
Create your own regex catalog with labels and descriptions
Regular expressions vary both in length and in complexity. You can easily wind up with long strings of code, especially if you want your regex to find more instances that are more specific. It can be hard to keep track of exactly what each does.
That is why we came up with a DIY regex "catalog," where you can provide additional information on your regexes, which makes them easier to find and remember what they are intended to do.
Labels




Besides coming up with a witty name for your stored regexes, you can add labels to each of them. When you perform a smart search, results pop up from both the names and the labels section. Use these labels for anything (for example, you can tag your regexes to categorize them based on where they come from or what their function is).






Descriptions




They say that the longer the regex, the more specific results you can get—but it can also be harder to read the longer strings. From now on, you can see immediately what your regex does thanks to the description field we added. You can enter any information— what the regex does, examples of what it should and should not find— anything that can later help you find the exact regex you need. You can also share your regex knowledge with others and make some of them accessible within your organization (or to other freelance translators), saving your peers an immense amount of time.
Smart search
If you've already used Regex Assistant 9.8, you probably noticed that we included some built-in regexes that help you with the most common searches used by translators, as well as a library where you can store your own regexes. In memoQ 9.9, we introduced the smart search function, so if your work requires using an extensive list of regexes, you just type in and instantly find what the regex you're looking for.
For those who need to perform the same searches in different documents of a project, we have good news: Regex Assistant remembers your last used regex and displays it at the top of the regex library.
Manage your regexes: import, export, and delete in batches
Regexes themselves are already a great means to enhance productivity. We wanted you to be able to take this to the next level: you can now use batch operations in your own regex library to manage (edit, export, delete) multiple regexes at once.
Useful tips from memoQers:
When importing a list of regexes from a client or another freelance translator, take advantage of the batch editing function to add a label noting from whom the specific set of regexes was received.

When exporting your regexes, you can choose whether to keep the existing labels or export your regex items without them.
And finally, a quote from a memoQer who is also a freelance translator: "Regexes are a great way of procrastinating without feeling guilty." Download memoQ 9.9 now and start taking advantage of regex-based searches!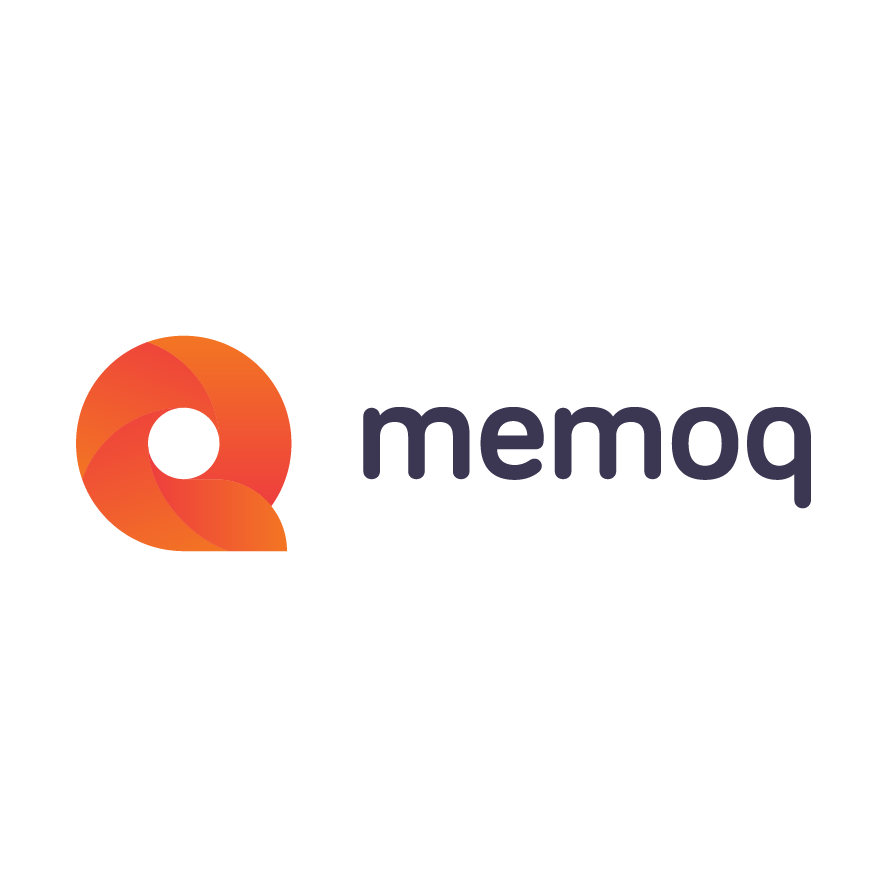 memoQ
memoQ is among the world's leading translation management systems. The favorite productivity tool for translation professionals around the globe.